Classic Pillows with Chinese Dragons
Photos of these modern style pillows have been emailed to us by Anna Lovett from Texas. Anna, thank you very much!
The pillows were embroidered using design from Chinese Dragons set. You can also add to the set table runner using a pair of dragons #5 (face-to-face) and a pearl between them.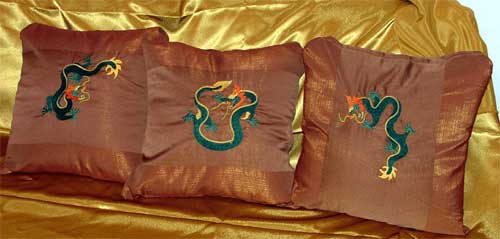 Scroll down to see close-up photos