Challah Cover with pomegranates
Photos have been emailed to us by Marilyn of Hamilton, Ontario. Marilyn, thank you for the great job!
The Challah cover was embroidered using design from Pomegranates set. It has a pomegranate flower (actually two overlapping) and a pomegranate applique (Marilyn's own invention) with hand beading. Approximately 613 beads and French knots represent the pomegranate seeds.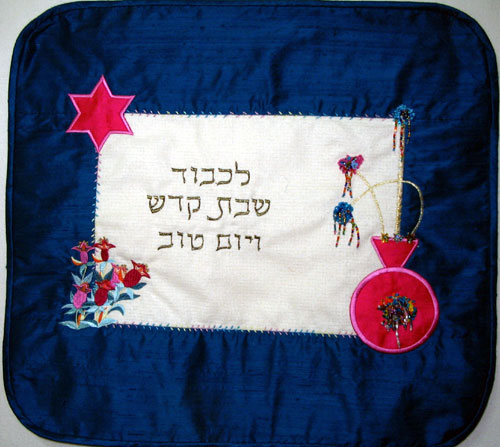 Closeup: